Customer Favorites
Looking for a meal for tonight's dinner? Stop by to check out what's available in our freezer, as it changes daily!
Healthy Selections
Hungry for a satisfying, healthy meal? Every 100 calories in these meals has no more than 3 grams of fat.
Featured Entrees
Want something great to eat but not sure what you're hungry for? Check out our monthly featured entrees.
Gluten Free Entrees
For our customers with gluten allergies, we are happy to offer some of our entrees as gluten free.
Welcome to Millie's Table! Bring families back to the dinner table for over 15 years!
What's coming up at Millie's Table:
Kids' Summer Camp Registration is now OPEN!
We are offering 4 2-Day Sessions during the Summer Break. You can sign your child up for 1 session or all 4 sessions! Use the link below to register today!  **Limited space available**
Each session will feature a different theme and entrees. All classes will be from 10:00-12:00.
Dates:
Session 1: June 8th and 9th
Session 2: June 22nd and 23rd
Session 3: July 6th and 7th
Session 4: July 20th and 21st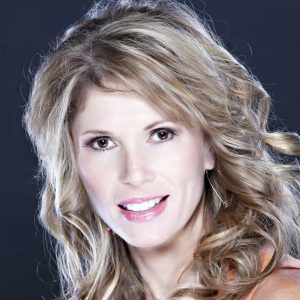 Millie's Table is absolutely fabulous! I have been a regular customer of Millie's for years and some nights I'm not sure what I would do without her! With my family's busy schedules, it is my job to make sure that we are able to spend quality time together each day. Some days it is quite the challenge balancing home, work, sports, school, lessons, hobbies……it's such a relief to know that at the end of a hectic day, I can quickly bake a truly delicious and nutritious meal for my family.
Being able to sit together as a family and share about each of our days means more to me than Millie and her lovely team will ever know. And the food is simply amazing!! Try the white chocolate raspberry scones; every beautiful bite melts in your mouth for a treat that my family can't get enough of!
Amy L. Darter, MD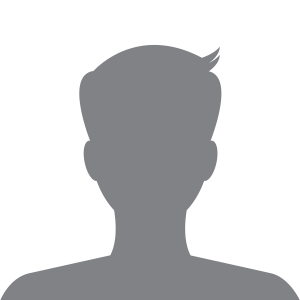 I would highly recommend Millie's Table!!!
The Professional Bull Riders came to town with HUNGRY cowboys and bull riders and Millie fed us amazing meals all week long.
Not only were they hearty and delicious, but it was always on time, hot and a great variety.  It gave me such peace of min and we will definitely use them every t ime we come back!
Candis Gleason (Mrs. CEO)
We are so thankful for Millie and her staff. The food is amazing, and, we love the personal service. She has made a difference in our lives.
Bob & Mary Sullivan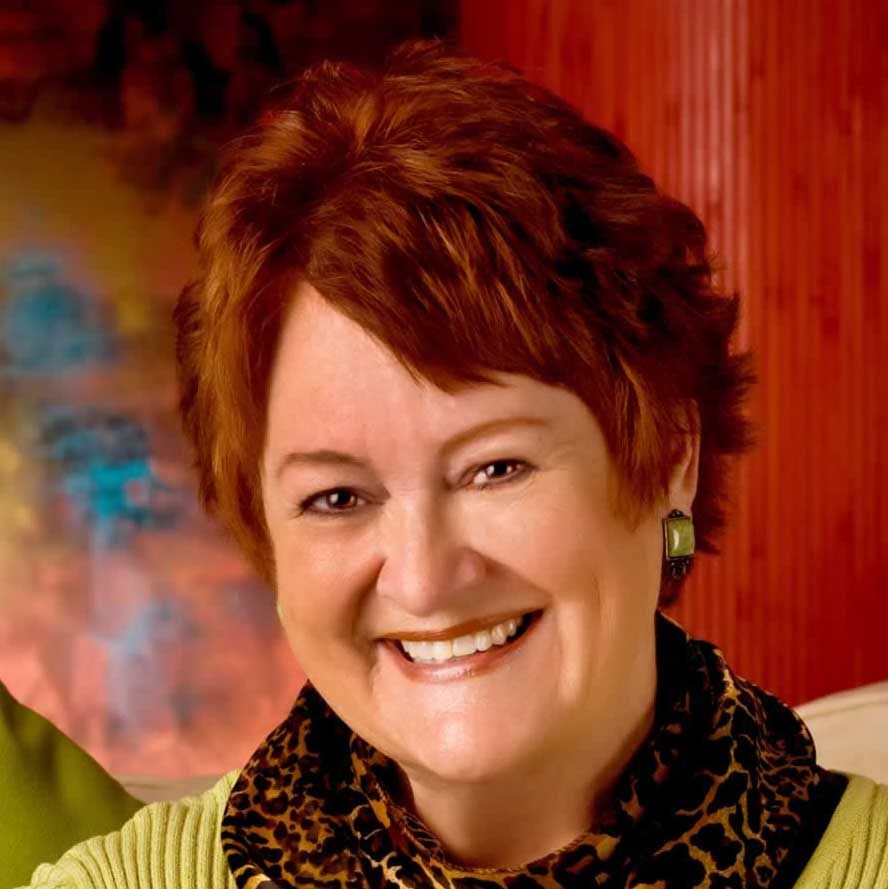 A visit to Millie's Table is a wonderful treat for my husband and me. You receive a friendly greeting and feel very welcome. Millie has an endless supply of entrees, vegetables, breads, soups, desserts and more for you to take home for a convenient and tasty meal. We have truly enjoyed every item purchased there.
Millie and her team of lovely ladies are cordial, hard working and creative. Millie has generously donated food for the Fine Arts Institute Spring Sampler auction. Her meals each week at the Rotary Club of Edmond are delicious and popular with our members. She runs a professional operation with a fine reputation.
Mitzi Hancuff – Former Director of Edmond Fine Arts Institute
Millie's Table provided a delicious and economical spread of food for the large group attending our wedding in July 2019.  From appetizers to a double entree with sides and their faous scones, the food was fantastic!
Millie and her entire staff were a complete joy to work with. She was so patient with us as we wrestled with our budget and the type of food we wanted to offer, never making us feel embarrassed with all of our questions and readily giving us her experienced advice.
She assisted and encouraged us, allowing us to help with the presentation of the food. 
I am so thankful to have found Millie's Table and have recommended Millie's Table to friends and will definitely call Millie for our next big occasion!
Jenny Tonnell
Remember what home-cooking tasted like?
At Millie's Table, we sure do! Simply put, we do that by making good food. So whether you need a special event catered or just want a home-cooked meal at the end of the day, call on Millie's Table.
Stop in to see what fresh entrees we have today!!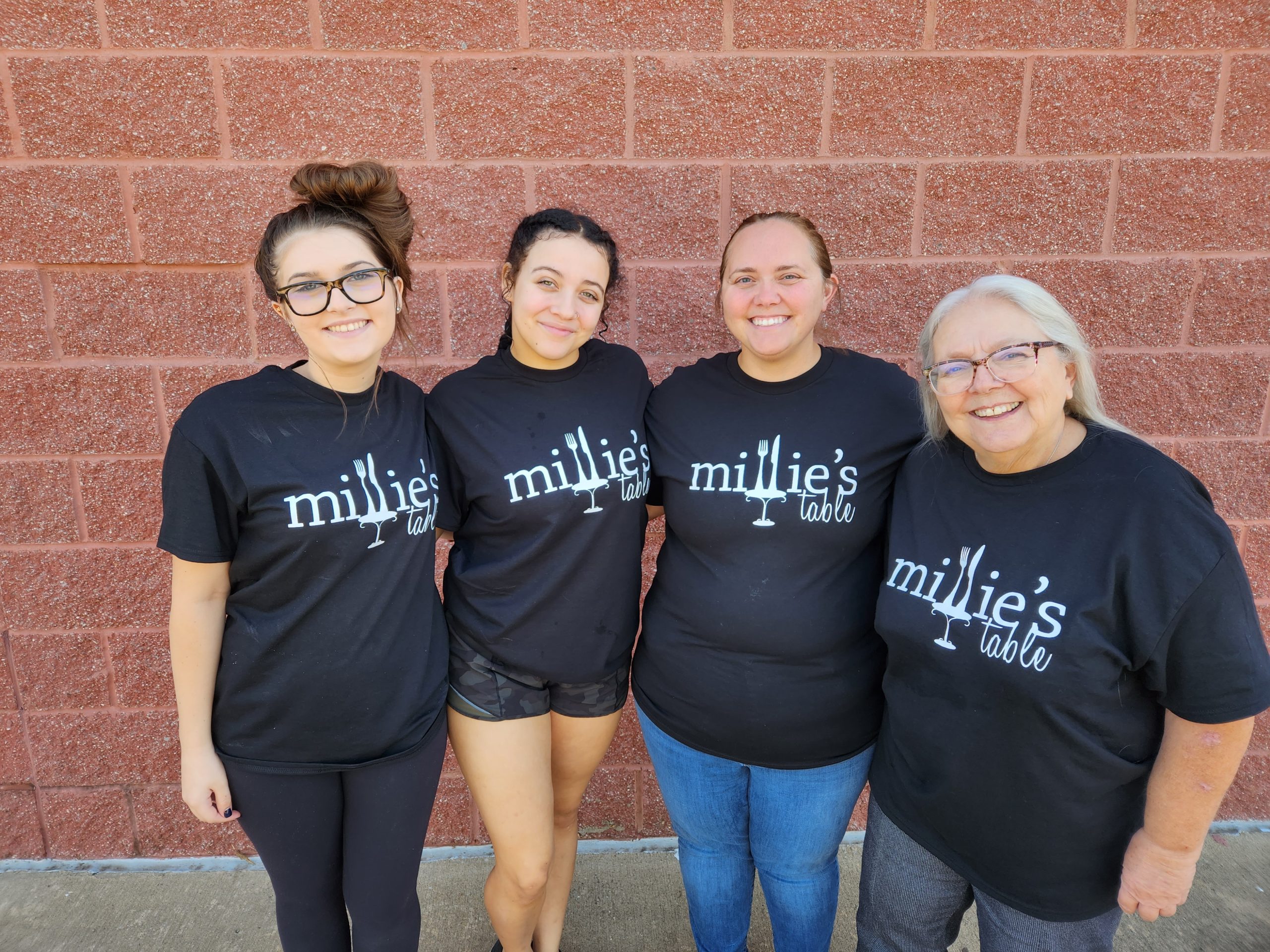 About Us
Hello, I'm Millie Shores, and welcome to my table! Here at Millie's Table, we desire to get your family and friends back around YOUR table. Simply put, we do that by making good food. So, whether you need a special event catered or just want a home-cooked meal at the end of the day, call on Millie's Table.
Meet my great staff! Pictured left to right is Kylie, Lydia, Stephanie and Millie. (not pictured is Ms. Karen)
Business Hours
Mon - Fri: 11am - 6pm
Saturday: 11am - 3pm
Sunday: Closed